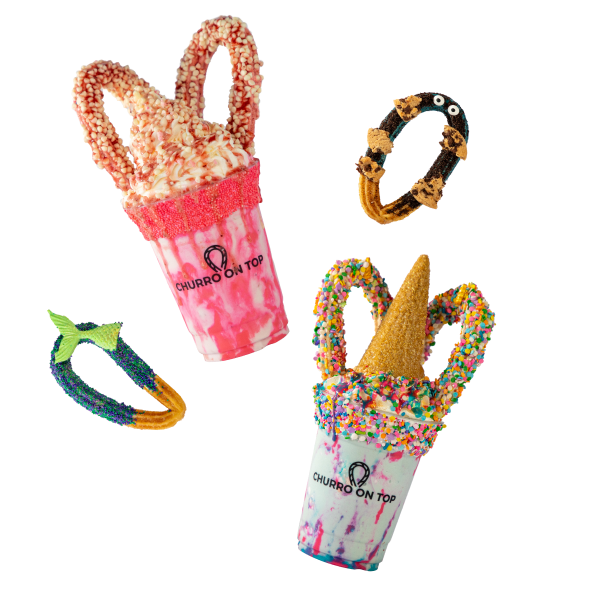 We are passionate about churros
Churro On Top is a churro and milkshake bar in Arlington, Texas, born out of a couple's love for churros. Their journey began with a craving for churros and a desire to give this Spanish delicacy a unique twist. After extensive experimentation, they perfected their churro recipe and spent months crafting heavenly milkshakes to complement them.
Their menu now offers over 30 churro varieties and 20 milkshakes, each topped with their signature glazes and delicious toppings. The milkshakes are made with real ice cream and adorned with intricately decorated churros. Churro On Top promises a culinary adventure, leaving customers breathless with every bite and sip.
About Us
Receive the sweetest updates